Numero 5/2022
Editoriale di Bruno Maria Bilotta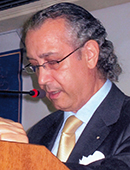 Voglia di nemico
di Bruno Maria Bilotta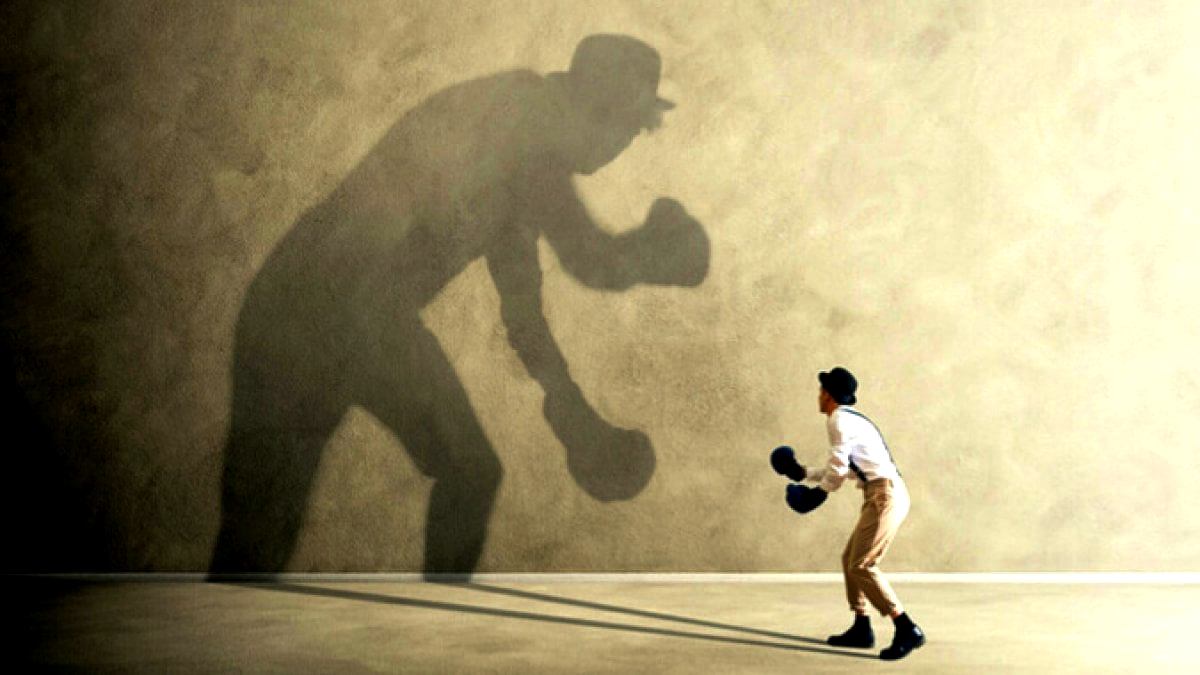 Abstract: Conflict – War: this is, for us, the paradigm, the logical and chronological iter on which our entire proposal moved to arrive at war, which is the highest level of confrontation. With the eyes of the conflictualist and in the teaching of Simmel and Coser, we gave openness to a concept of conflict that was not necessarily of a positive sign i.e. a conflict of a destructive type, a disruptive conflict, but we also considered a conflict that was, so to speak, more "neutral".

Keywords: Identity, differentiation, otherness, conflict, war.
La tolleranza e il diritto alla differenza
Rabaut Saint-Etienne e la libertà di culto
di Franco Alberto Cappelletti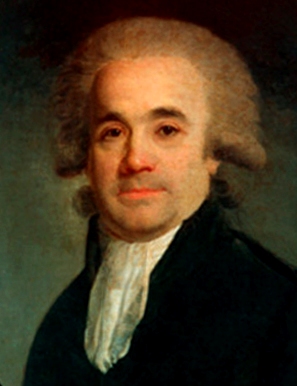 Abstract: J. P. Rabaut Saint-Etienne is an leading figure in the French Revolution not enough well known. This essay means to emphasize his contribution to the drawing up of the articles 10 and11 of the Déclaration of 1789 concerning the freedom of religion and speech who acquire the status of human rights . In the new world the right of difference takes the place of the concept of tolerance whit her hierarchic logic now absolutely incompatible whit the principles of "liberté" and "égalité" ratified by the Revolution.
Keywords: French Revolution, human rights, tolerance.
A Plea for A 'European Anti-Mafia Court'
Inquiry on the Feasibility and Desirability of a Vertical Prosecutorial Forum dealing with Transnational Organised Crime at the European Union level
di Alessandro Corti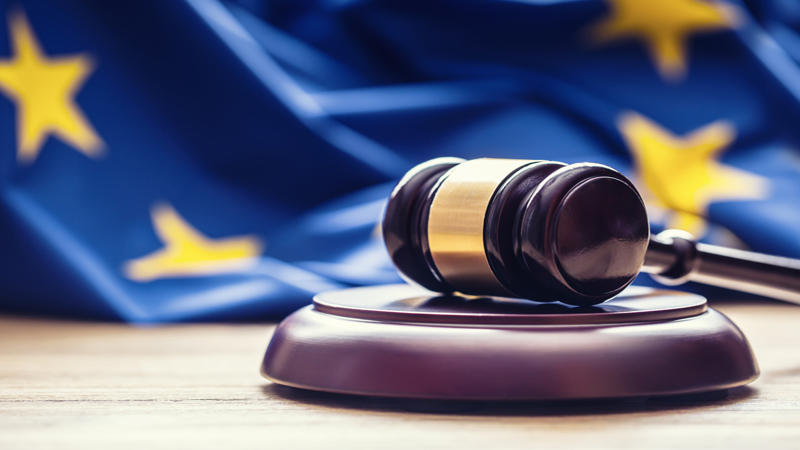 Abstract: Calabrian 'Ndrine, Albanian Mafia, Mocro Maffia, Camorra … these groups are spreading out across Europe without even being noticed much. The same groups then act, often undisturbed, to launder illicit proceeds into the economies of EU states that allow them to do so, first and foremost the Benelux states. Too many differences in views, too distorted a perception of security with respect to mafias by most EU states, too many different and uncoordinated national methods to respond effectively to criminal groups that, instead, act in a central and coordinated manner. The EU thus remains easy prey for criminal organisations. But then what is the way forward? The European Public Prosecutor's Office was recently established, which has prosecutorial prerogatives based on a centralised system of investigation. The problem, however, may reside in the nature of the criminal proceedings that EPPO can begin as of today, which are initiated and concluded in a decentralised way in the national courts of the individual EU states where the EU Public Prosecutor decides to set up trials. And it is precisely here that we need to have the courage to change and favour a European Union spillover effect in criminal law issues, through the establishment of a 'European Anti-Mafia Court'.
Keywords: Transnational Crimes – European Criminal Law – European Anti-Organized Crime Action – Joint Criminal Enterprise and Mafia Method – Vertical EU Prosecution – Narcotic Traffick – Money Laundering – European Fiscal Paradises.
Filosofia sociologica del diritto o sociologia filosofica del diritto: la coincidenza tra fatti e valori
di Enrico Damiani di Vergada Franzetti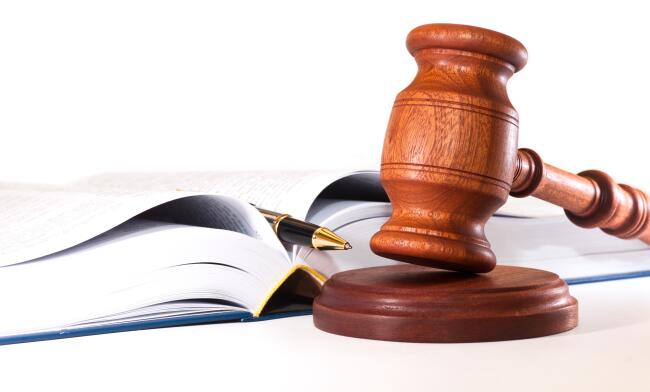 Abstract: This work deals with some questions that have invested the sociology of law since its origins as a positive science and before that the philosophy of law from an epistemological point of view: questions that all sociologists and philosophers of law have come across and that at least once in the course of their career have set themselves. What is meant when it is stated that the sociology of law is (or should be) an empirical science? How to overcome the dualism constituted by the opposition between facts and values?
Keywords: Sociology of law – Philosophy of law – facts – values – empirical research – theoretical research.
Complessità sociale e richiesta di giustizia. Un'analisi.
di Antonio Dimartino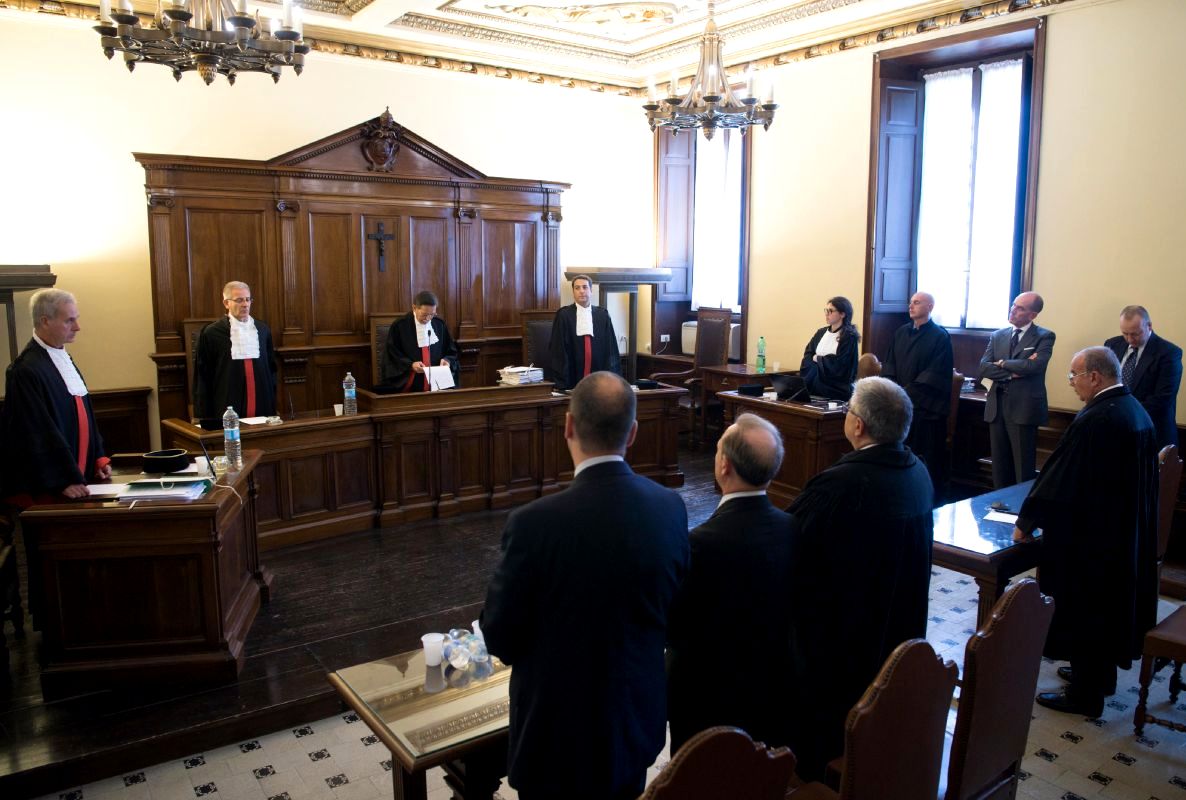 Abstract: The demand for justice, for more and more justice, for absolute justice, is the main focus of the sentiments of modern times. The main purpose of this paper is that of shedding light on justice, on its evolutionary pattern and its deep historical roots. The paper discusses about strong common values, linked to lawfulness and justice ideas. In pragmatic terms, however, the issue that must be solved is not that of abstract justice, but of its practical and difficult administration.
Keywords: law, justice, lawfulness, juridical administration.
L'imperatif d'un humanisme écologique face à la crise écologique
di Roland Etoga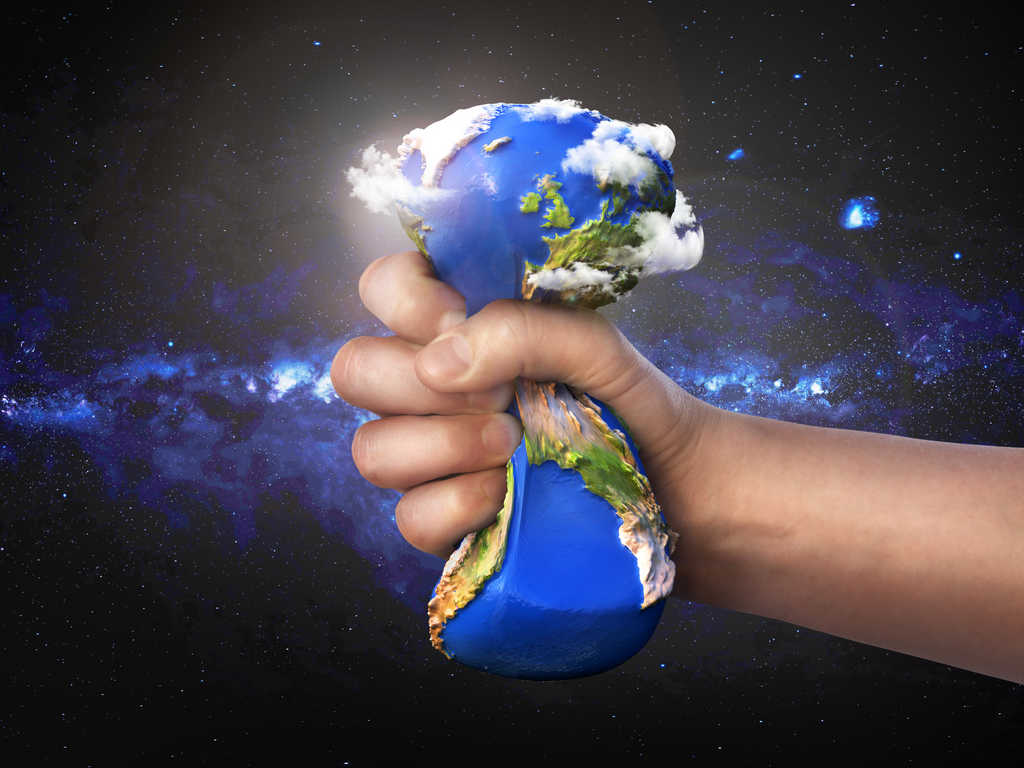 Abstract: Faced with the ecological crisis mentioned by Pope Francis in the Encyclical Laudatio Si, Guattari proposes deep ecology. Ecological plurality revolves around ecosophy : environmental, social and mental. This eco-rationality joins the ontological communion of Gabriel MARCEL. It is a question of safegaurding the unity of immanence to transcendance.
Keywords: Ecological crisis, ecosophy or deep ecology, ontological communion, ecological plurality, ecophilosophy and ecological humanism.
Persona e mercato: appunti per una pedagogia di "imprenditorialità etica"
di Simonetta Ronco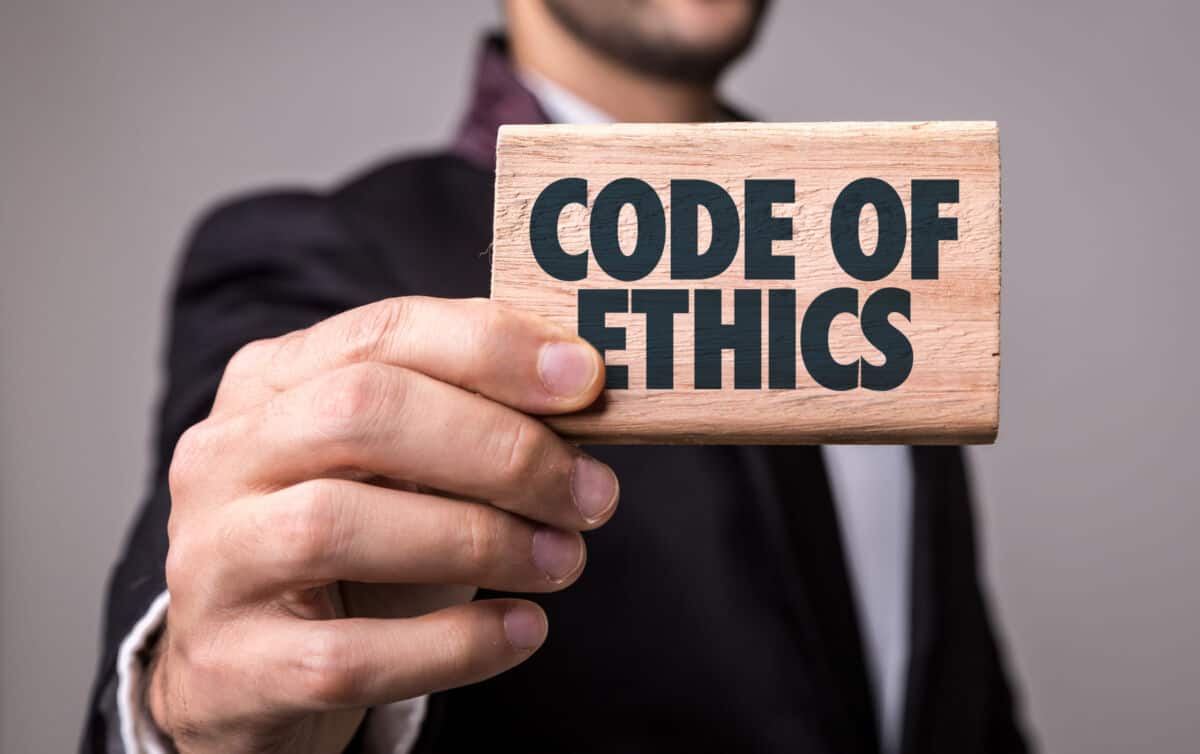 Abstract: If we try to analyze the relationships between the "person" and the "market" generally in legal policy and especially in our legal system, we realize how difficult this relationship is still to be defined and, at the same time, of how important is the identification of the limits that the legal system encounters or in any case must place itself in regulating the market, precisely in function of those characteristics of the person whose consideration cannot be ignored. Moreover, there are new emerging trends that tend to consider the protection of the person as an ethical imperative that is also valid in the economic sector. This contribution tends to shed light on the way in which the concept of "person" affects market dynamics and, above all, on the need to deepen the study of "entrepreneurial pedagogy", intended as the ability to transmit to one's interlocutors a way of doing business that passes through the enhancement of the person.
Keywords: Person, market, ethical imperative , entrepreneurial pedagogy.
Numero 4/2021
Editoriale di Bruno Maria Bilotta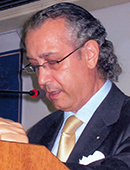 Hermenéutica constitucional
di Antonio Bello Lozano Marquez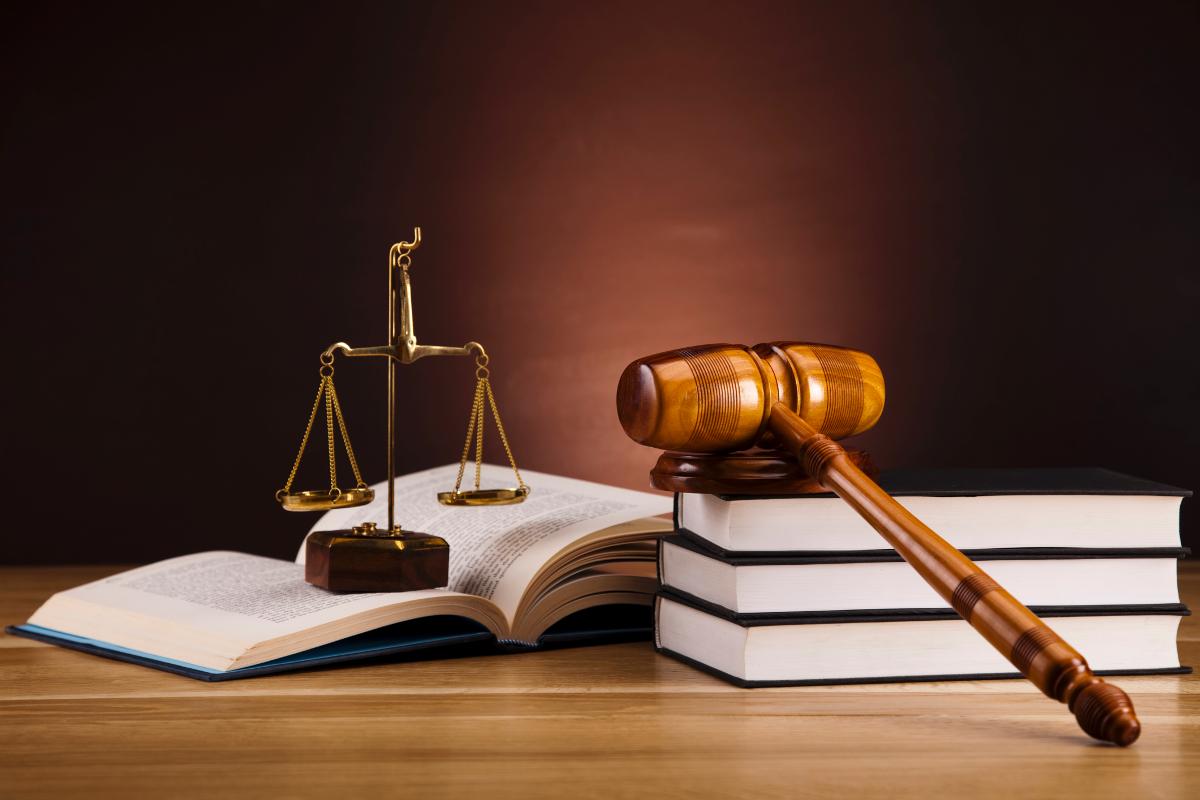 Abstract: The problem is not to develop a finite system of hermeneutics, but to offer as coherent a series of discussions as possible on the problems of interpretation. According to the doctrine of the Spanish Constitutional Court (sentence no. 25/81 of 14 July), fundamental rights and public freedoms constitute the very foundation of the political-juridical order of the State; This logically follows from the dual nature of fundamental rights. At the conclusion of what is stated in this essay, we believe that the interpretation of the law must be carried out on the basis of constitutional postulates and with particular consideration of the values and principles that the Fundamental Charter establishes. Following Noblecilla, within the framework of the Constitutional State, every motivation for a judicial resolution must be immersed in the weight of principles and rules, in solid manifestations that have the Constitution as a pillar more than other norms, this is because we live in our days, respect for rights fundamental, of human dignity, of the separation of powers and freedoms, which are submerged in an area that must emerge to support and defend the Fundamental Charter, or so we add, is what I consider the Constituent Assembly.
Keywords: interpretation, constitution, law.
Le Cambodge face à son passé
Le régime Khmer Rouge sur le banc des accusés
di Nadia Beddiar, Maria Stefania Cataleta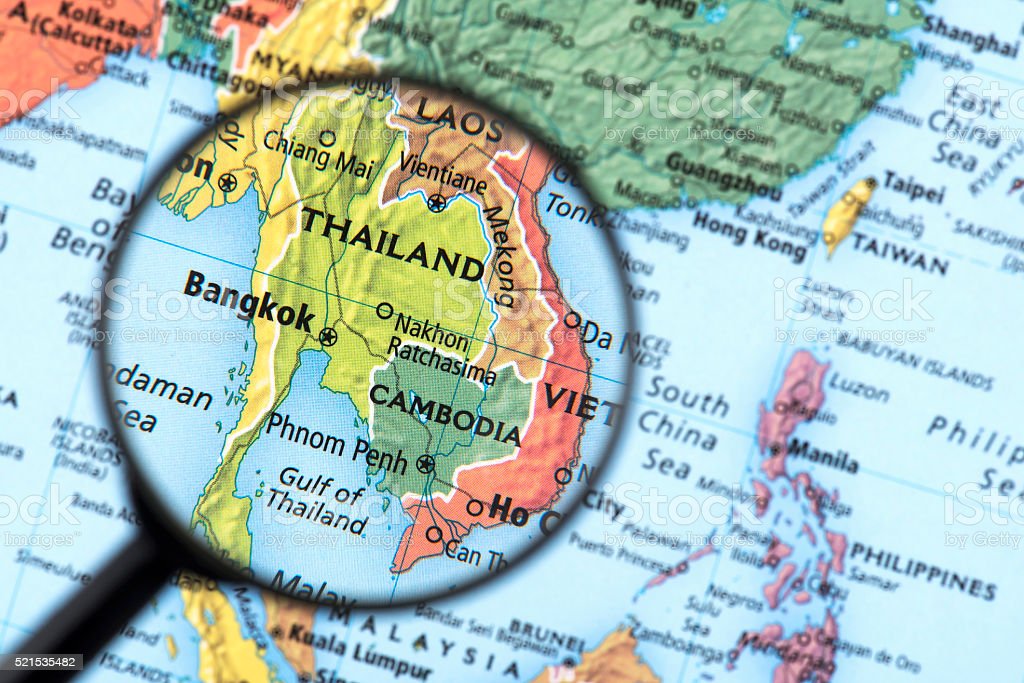 Abstract: The bureaucratization of the Khmer Rouge revolution expresses itself mainly through the role of the center S-21 guided by director Kaing Guek Eav, alias "Duch", convicted for his crimes after 30 years. Historian David Chandler gives us the most comprehensive testimony of the Kampuchea Democratic regime, through 4 000 written evidence found in the Tuol Sleng detention center in Phnom Penh. Better known as S-21, the site was a school transformed in a center of detention and torture. The trial gainst Kaing Guek Eav has been the first before the Estraordinary Chambers in the Courts of Cambodia (ECCC). It started on 17 th February 2009 and the judgement was given on 26th July 2010. It was followed by 35 000 people. The conviction and after the Duch's death, has not ended the ECCC activity. This Court, with some difficulties and limits, continues to pursue the other leaders of the Pol Pot totalitarian regime.
Keywords: Cambodia, Khmer rouge, Pol Pot, crimes against humanity, genocide, Extraordinary Chambers in the Court of Cambodia, conflict of jurisdiction, criminal responsibility.
Disastri ambientali, emergenze
e criticità sociali dell'Unione europea
di Antonio Dimartino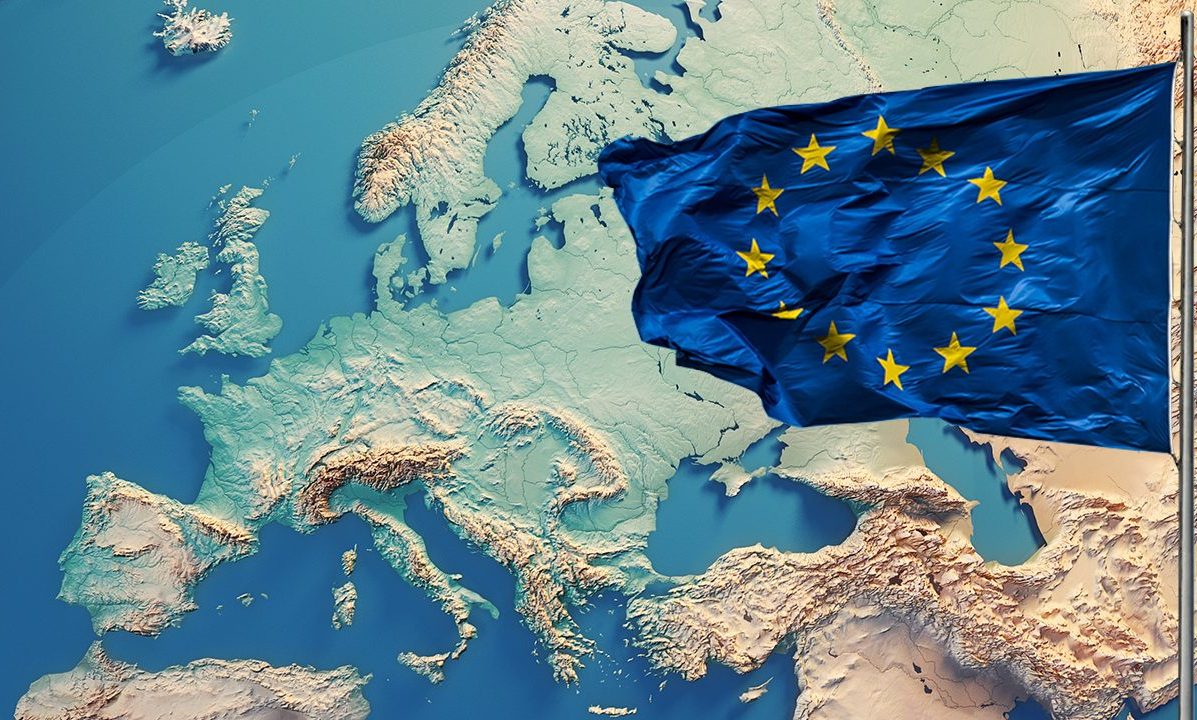 Abstract: The author draws attention to the environmental aspects of European law as well as the importance of the Sociology of law. Environmental policy of the European Community is implemented in the member states, but the implementation of environmental objectives and the corresponding administrative measures imply difficult social issues.
Keywords: European Union, sociology of law, environmental law and policy.
Weber oltre il postmoderno
La gabbia e il guscio a forma di rete
di Emilia Ferone, Andrea Pitasi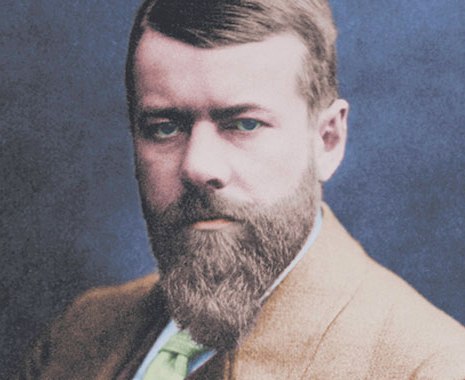 Abstract: Weber's reception worldwide largerly depended on its translation into English by Talcott Parsons. Nevertheless, the translation was a rather massive reinterpretation. As a matter of fact, Parsons' Weber was much more value-free, impersonal and technically centered than the original Weber much more value-oriented, pesonal, politically passionate and engaged. The concept of "iron cage" which appears in the translations of Weber into English seems to be a much more rigid concept than the original German one. This paper investigates some key aspects: 1. The matter of bureaucracy studies in Weber in the original German version. 2. The problem of further studies on Weber and/or bureacracy by scholars who did not know German and adopted the misleading Weberian works in English. 3.The working out of Weber's original concept of iron cage in German which is much more compex, multidimsional and flexible one which would allow to link Weber' theories with more recent ones like the complex system one in a way the rigid "English Weber" were not able to. It is an essay on the contemporary world read through some Weberian concepts interconnected with other concepts that Weber ignored, such as constructivism or globalization that is nothing more than a constructivist model of Weberian rationalization, in which the many small steel cages implode in scenarios increasingly wrapped in a single, global steel network, whose meshes, almost indestructible and flexible, are processes of planetary scope. To update Weber, we decided to confront Parsons and Ardigò because among the few to have made a reading of Weberian thought as a piece within general theories. The (neo)Weberian lesson becomes precious the more from a contingent symbol it can constitute foundations endowed with meaning becoming a phenomenological bridge over the postmodern quicksand.
Keywords: Ardigò, Parsons, Weber, methodological individualism, system theory.
Il Dio personale e la pestilenza
Religione vs scienza per il governo sul diritto e sulla politica
di Vera Kopsaj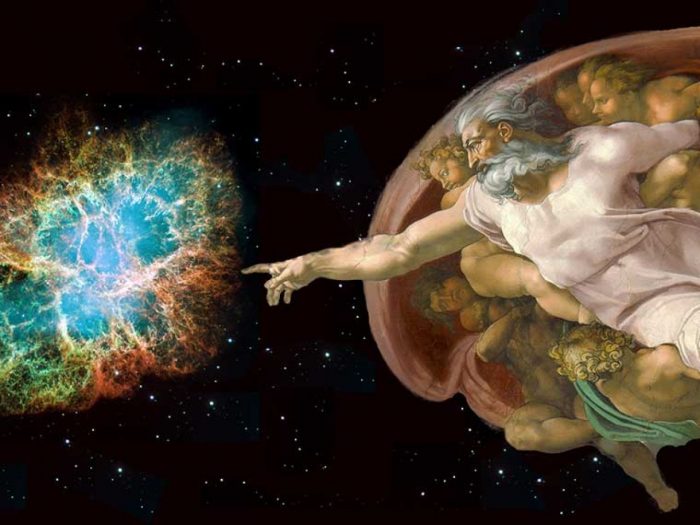 Abstract: This work involves four apparently autonomous and "adverse" systems – Religion, Science, Law and Politics – which will be analyzed in the light of second-order cybernetics as: systems that observe and are observed in the meantime, systems capable of self-organization, systems capable of constantly considering new forms within its own complexity. Such a self-organizing capacity occurs in different ways and at different times for each system. We will therefore reason on the sense of closure and openness, on their transformation and change and finally on the dialogue, exchange and structural interchange between these four systems, especially during the Covid-19 pandemic crisis.
Keywords: the personal God, science, law, politics, pestilence, complex systems, structural interchange.
Verdad y validez entre la interpretación juridica y literaria
El tema del Titulus Crucis como justo proceso
di Francesco Petrillo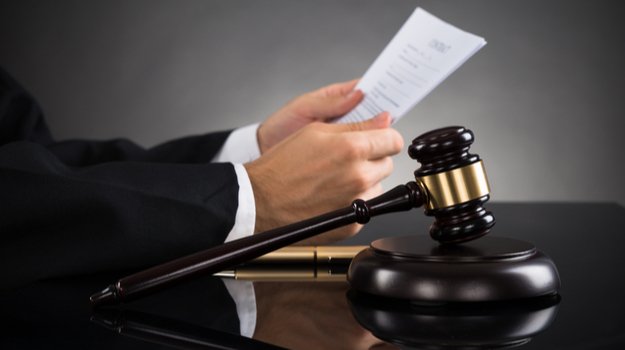 Abstract: The relationship between due process and process due is studied starting from the more palingenetic process. Applying the juridical-hermeneutic method, the trial of Jesus is shown as completely erroneous from a juridical-hermeneutic point of view,not only, as Renan does, for the Jewish procedure, but also for the roman Law procedure. Many phases of the process stand out because they are now useless and due to the functional incompetence, which follows, among the judges. By applying the hermeneutical canons, Pilate should have canceled the phases of the Jewish process already carried out and initiate, from scratch, the procedural phases of the procedure established in the Edictumpraetoris. From the juridical-hermeneutic point of view, the method cannot be considered a means in law but an end. The justice that should be guaranteed by a trial is an ideal, but the justice of the way the process proceeds, that is the guarantee of the procedural methodologies, is a very concrete possibility; the highest aspiration for a legal system. The narration of the trial of Jesus, regardless of universal and religious justice and political justice, is the narration of an illegitimate process, because it has not provided any legal guarantee proper to the scanning of the procedural phases. A legal decision is distinguished from a political one only if it is imbued with a methodological knowledge and awareness based on canons that can be precisely traced back to universally recognized principles of law, even capable of disapplying insufficient rules. Authority is enough for political decision, that is, the power recognized by the community. The cognitive side of the coin is irrelevant compared to the strong-willed one. And the decision can be ironic, like the sentence written by Pilate on the cross. It notes the direction of meaning of legal hermeneutics, capable of leading the interpreting subject into the object. Subject and object recognize each other. There is much more to this recognition than understanding something external to us. There is an understanding of the spirit with matter. I don't just make the thing I wanted to interpret mine, I feel what the thing expresses from within. I'm no longer a stranger to the thing. Truth is, therefore, synonymous with actual value. A beautiful portrait can be valuable for the sensations it conveys. It can have a value for the sublime technique with which it was made. It can have a value because it participates in the historical narration of the person who is represented in it. These three forms of example values have nothing to do with the price of the painting, often determined by art criticism or market events. The truth cannot be the price you pay for it, because, conditioned by those who buy it, it changes. The value of the painting, on the other hand, remains the same, beyond its price, as well as the truth. Anyone who wants to buy a painting for the pleasure of owning it must focus on its value, not on its price. Those who seek the truth should also focus on it regardless of its dissemination and commercialization, its acceptance and reception.
Keywords: juridical-hermeutic methodology, truth, validity, due process, juridical decision.
Numero 3/2021
Editoriale di Bruno Maria Bilotta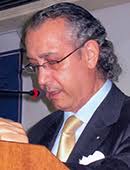 Il Covid-19 e il "mistero" Africa. Fra diritto alla differenza e globalizzazione ansiogena: considerazioni socio-antropologiche
di Elisa Pelizzari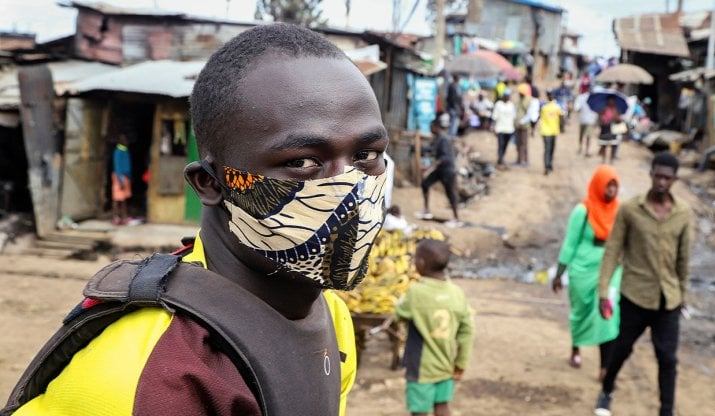 Abstract: This socio-anthropological contribution intends to focus attention on Africa, a space that has remained on the margins of the flow of information that has submerged us – since the first months of 2020 – with the worsening of the health crisis connected to Covid-19. The analysis concerns in particular the sub-Saharan countries of the French-speaking area, with some references to South Africa, the state of the continent most affected by the pandemic. The period taken into consideration extends from March to September 2020 and the aim is to show how, compared to the first catastrophic hypotheses on the consequences of the spread of the virus in Africa, the reality on the ground is turning out to be quite different.
Keywords: Africa, Covid-19, socio-anthropology of illness, human rights, mass media.
Quattro modelli di prevenzione rivisitati alla luce della pandemia Covid-19
di Jean-Pierre Dozon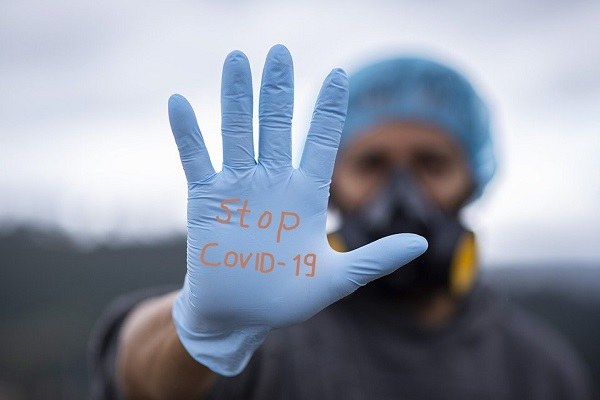 Abstract: This anthropological article proposes to revisit four prevention models concerning illness (model of profane construction, magical-religious model, Pasteur model and contractual model) in light of the Covid-19 pandemic. As a result, it shows that their implementation having been the responsibility of the States, they have had to change variably into states of emergency; which revealed a strong tension between the global turn of the pandemic and the responses in terms of global health.
Keywords: Covid-19, socio-anthropology of illness, model of secular constraint, global pandemic, states of emergency.
Da ebola al coronavirus. La disuguaglianza sociale e la solidarietà viste dall'Africa
di Abdoulaye Wotem Somparé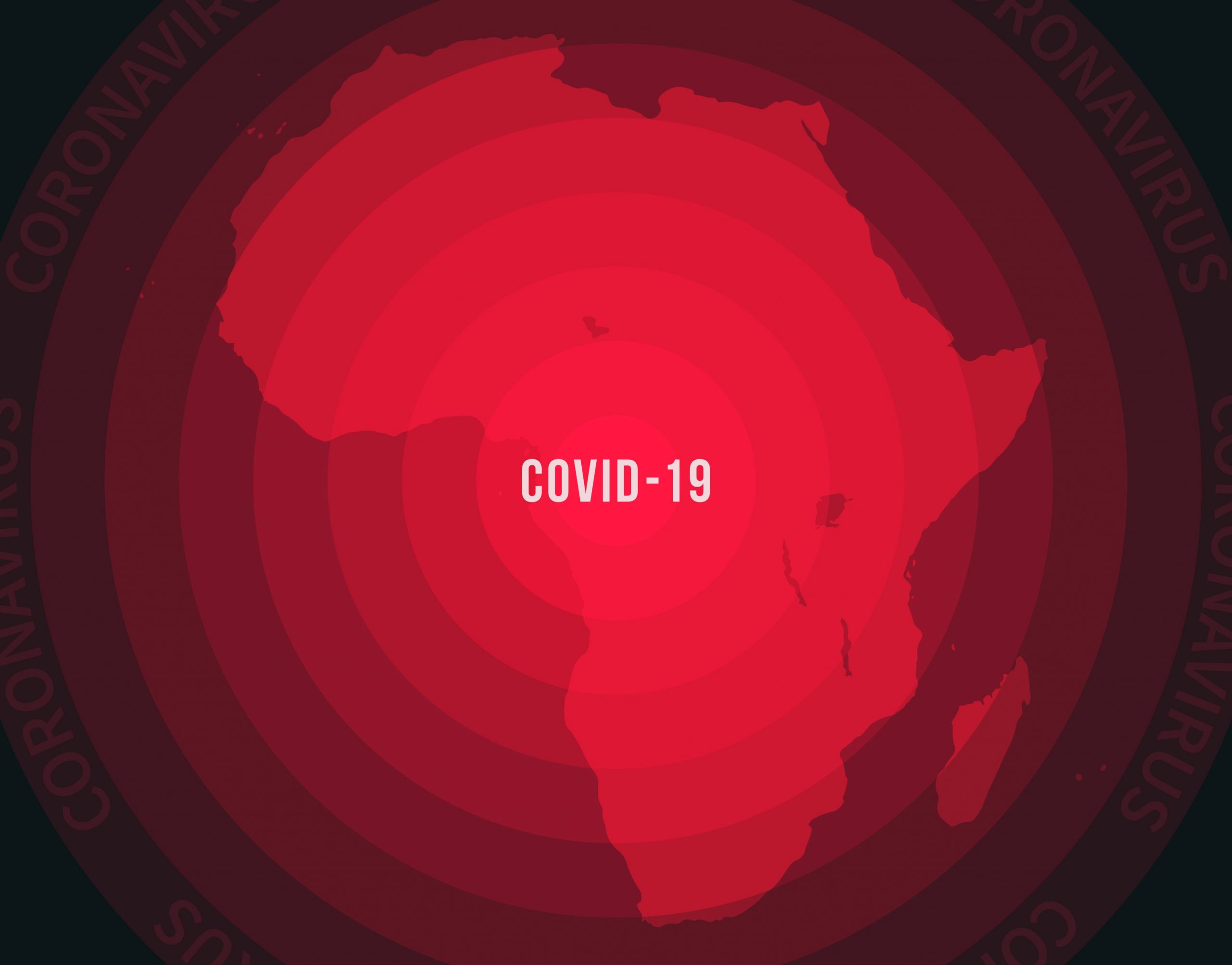 Abstract: Starting from his experience as a socio-anthropological consultant to the WHO at the time of the Ebola outbreak in the Republic of Guinea (2014-2015), the author analyzes the implications of the current coronavirus pandemic (March 2020), drawing some lessons from what happened in West Africa some years ago (Rep. of Guinea, Sierra Leone and Liberia).
Keywords: Africa (Guinea), ebola, Covid-19, social inequalities, socio-anthropology of illness.
SARS CoV2: un'emergenza complessa. Contraddizioni, conflitti e sostenibilità
di Maria Luisa Maniscalco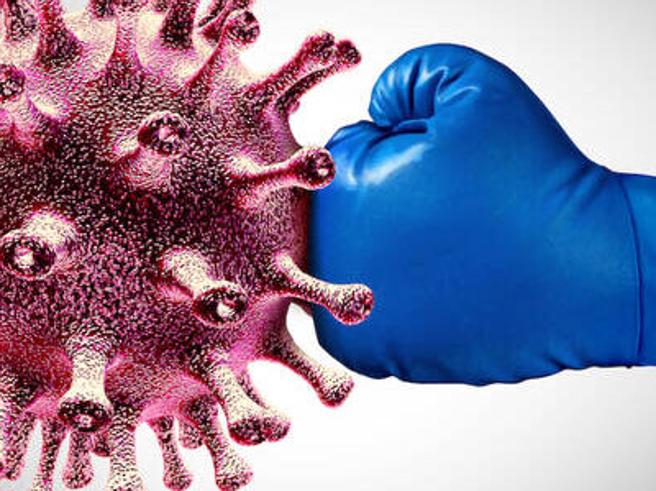 Abstract: The Covid-19 pandemic has represented and continues to represent a systemic risk of considerable importance that has affected many aspects of collective life at all levels. The intersection of the different levels did not leave the political decision makers of the various countries of the globe indifferent, all called to respond to this challenge and committed to developing emergency strategies.
Keywords: Covid-19, Sars, sociology, state of emergency, conflicts.
Paura, Sicurezza e Solidarietà sociale
di Bruno Maria Bilotta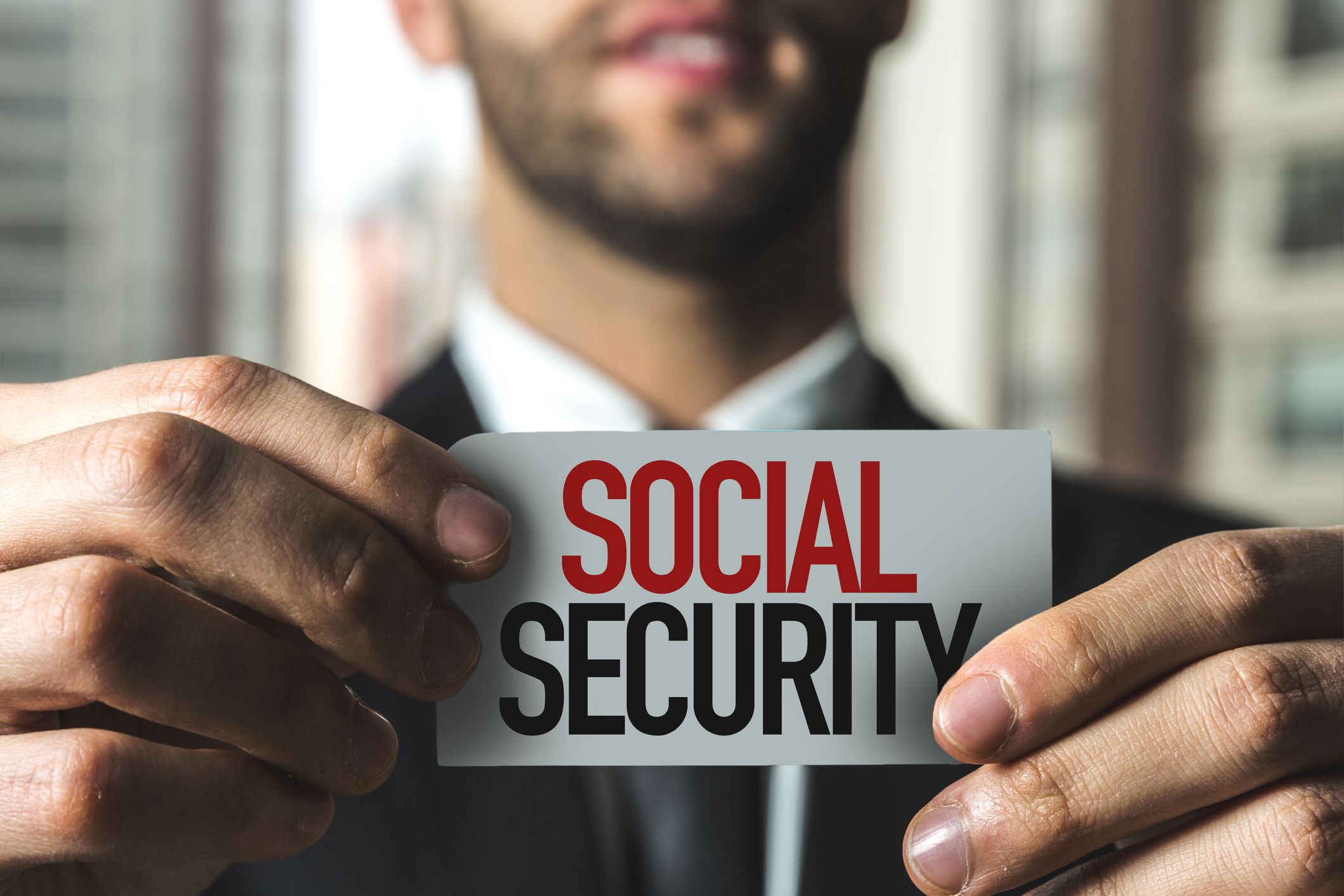 Abstract: Fear can concern both a single social subject and collective ones: this clarification seems pivotal, precisely to underline how social fear can widespread but not in a generalized way or generic trend, a trend that affects social groups, or specific, identifiable social subjects, with precise social interests, and with equally specific and neat socio-economic characteristics, in a nutshell: more generic social groups and with different, heterogeneous social characteristics. Solidarity means making a community of communities, that is, makingthe world a genuine common community, especially and above all in moments of fear, anguish and under the siege of a pandemia.
Keywords: Fear, security, safety, social solidarity.
Covid-19 e potere burocratico tra stato d'emergenza ed esigenza di politica in Europa
di Francesco Petrillo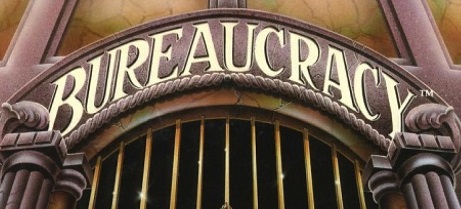 Abstract: The Covid-19 pandemic definitively breaks out veins discovered in the ganglia of Western socio-political systems, that regulat contemporary complex societies. Bureaucratic power, for more than a century capable of absorbing and neutralizing political power, shows itself unable, with its methods and procedures, to face the unexpected, not only in the possible legal reality (Weimar) of Schmittian memory, but also to the necessity and urgency due to social terror – not preordained for the purpose of political war (foreign fighters not structured in strategies of tension) – and to the sudden epidemic that cannot be controlled with the available pharmacology and health systems. From the ashes of the reassuring convictions of bureaucratic rationality the need for politics emerges.
Keywords: Bureaucratic power – political power – exception – pandemic – terror.
L'Afrique et le Sénégal dans la pandémie, quelques notes pour une observation socio-anthropologique de la crise.
di Felice Maria Barlassina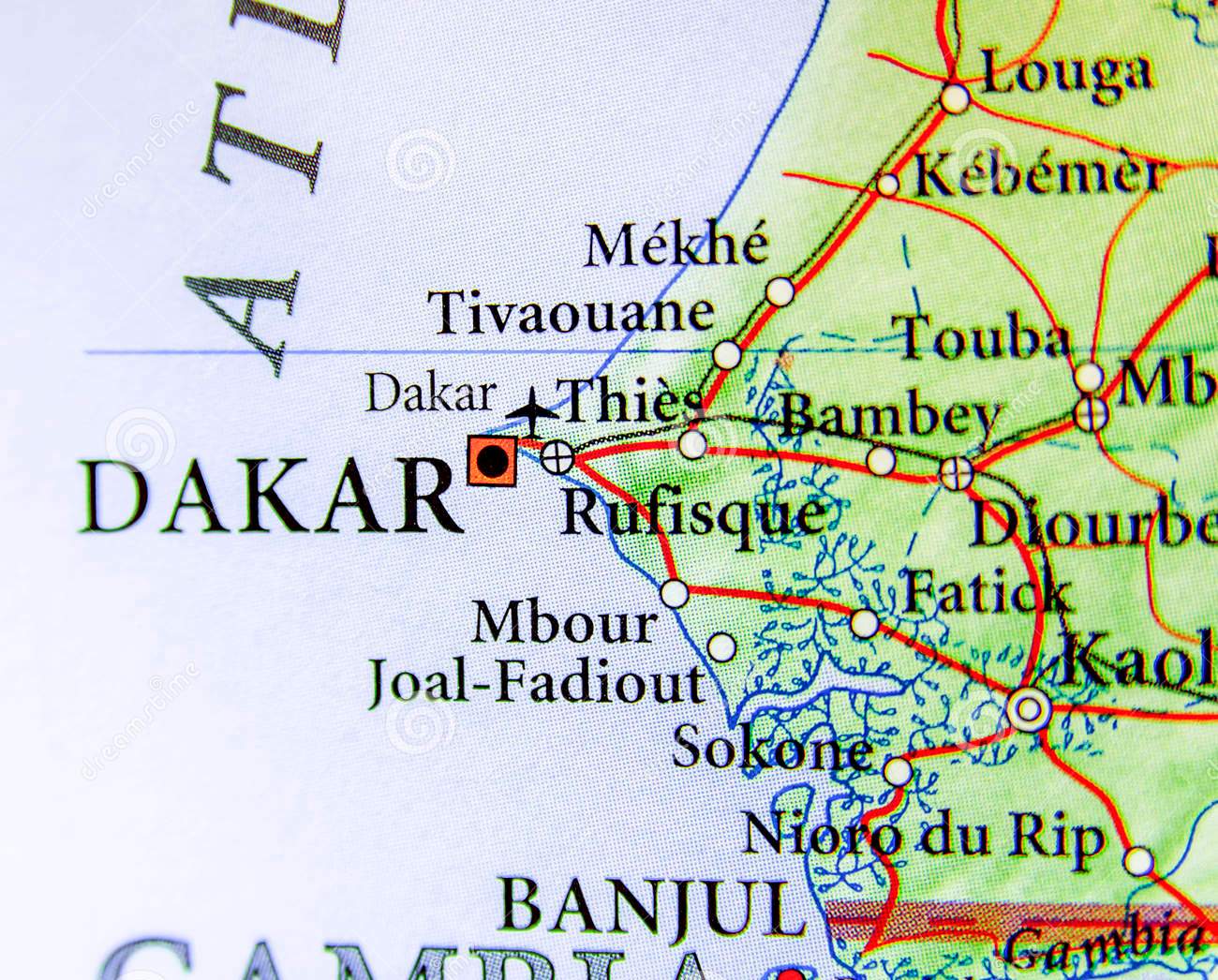 Abstract: The emergence of the virus in Africa and Senegal has manifested a different incidence and specific social consequences. This essay proposes a reading of African and Senegalese society in the context of the pandemic, starting from some observations, subject to cultural comparison, expressed by Edgard Morin, in one of his recent books.
Keywords: Africa, Senegal Pandemic, Senegalese society, Edgard Morin. Anthropology and sociology.
Global Governance di una Crisi Pandemica
di Emilia Ferone, Sara Petroccia, Andrea Pitasi
---
Abstract: Global Governance of a Pandemic Crisis begins with the central argument that leads to the theoretical, epistemological and policy goal of this essay: a global problem, lasting at least two years and with indirect consequences destined to cover a much longer time horizon, with universalistic scientific contents (such as a virus, for example, that has neither passport, nor nationality) cannot be addressed with local political solutions, affected by methodological nationalism over a period of ephemeral contingencies and an increasingly circumstantial and localized geo-territorial policy. We cannot imagine tackling global problem setting and problem solving through contingent legal and political tools or even by letting news turn a fairy into a postmodern language game. Five operational questions are therefore formulated as an escape from a simplistic political – journalistic – national approach that is totally inadequate to deal with the complexity of the current pandemic crisis.
Keywords: Hypercitizen – European Union- Pandemic Crisis – Methodological Nationalism- World Citizen.
Numero 2/2020
Editoriale di Bruno Maria Bilotta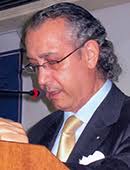 Fondamenti etico-sociali del diritto in Rosmini
di Giovanni Chimirri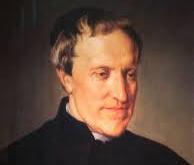 Abstract: Rosmini worked assiduously for social harmony and the correct relationship between religion and the state. In this article, focusing on the theme of the moral foundation of law and of rights (following closely the Rosminian texts), both rejecting legal formalism and utilitarianism, and proposing a "gius-personalism". Society cannot stand if it does not work for the spiritual progress of the human being as an integration of the mere material well-being: not just the correlation of ends and the observance of the procedures, if everything is not together good and honest; otherwise we remain stuck in an illusory happiness and the human soul remains unsatisfied.
Keywords: State/religion, legal formalism, ethics, person, happiness.
Stato e democrazia in alcuni scritti politici di Romano Guardini
di Gennaro Cicchese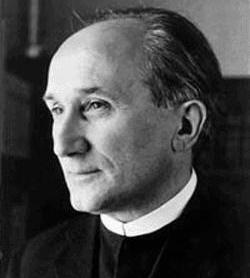 Abstract: Often something is better known and appreciated through its opposite. This also happens for the great human realities: freedom, justice, peace. To understand this, one must go through the painful crucible of slavery, injustice and war. Therefore, it is with democracy, which you can appreciate better when you have escaped the fury of totalitarianism. This paper intend to talk about democracy starting from a specific historical period, the one between the two world wars, with the rise of Bolshevik and Nazi-fascist totalitarianism. The gaze is that of a sensitive and attentive author ‒ Romano Guardini ‒ defined not by chance Praeceptor Germaniae, because he knew how to dose the antivirus in a time when the virus was already active and was dangerously and ruthlessly investing Europe and the whole world.
Keywords: State, Democracy, Representation, Participation, Romano Guardini.
Mafia e società: area grigia, economia legale, economia illegale
di Marialaura Cunzio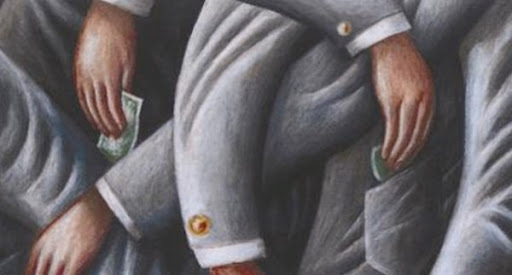 Abstract: The essay contains a critical reflection on the subject of the mafia and society and on the relations between the legal economy and the illegal and mafia economy.
Keywords: mafia, society, gray area and social legitimation.
Il riconoscimento dei diritti fondamentali nel conflitto sociale
di Enrico M.G. Damiani di Vergada Franzetti
Abstract: This scientific paper examines fundamental rights and related legal institutions, as well as the importance of social conflict in the effort to acquire scarce resources. All this without forgetting the human rights that represent the structure of the conflict.
Keywords: human rights, social conflict, élites, jurisdiction.
Definire la sociologia del diritto tra scienze umane e tecnologie avanzate
di Antonio Dimartino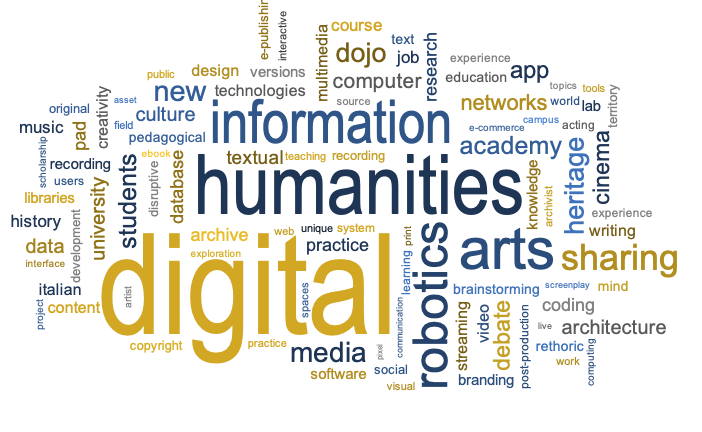 Abstract: The paper considers some significant aspects of the growing diffusion of technology in the society. The author draws attention to a general theoretical placement of the dynamics among law, technology and society and on the role of Sociology of law.
Keywords: Sociology of law, society, human sciences, technology.
Marx : une critique économique de Proudhon ?
di Malao Kanté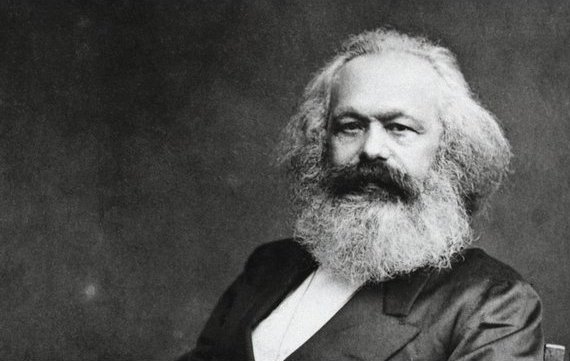 Abstract: The problematic of value in Marx is a little complex nevertheless, it is always part of the purely capitalist production. Value is first and foremost capital. Moreover, in many respects, the two notions merge (in most theorists). This is how Marx himself defines capital as nothing but value that values itself. In the movement of goods, we realize that the money factor is the most dynamic, the most coveted and the circulation is useful only when this money comes back with a high percentage, of the added value, that is to say value that creates value.
Keywords: Value, Capital, Production, Money, Merchandise.
El debido Proceso en el capítulo VI del Título V de la Constitución de la República de Cuba
di Francesco Petrillo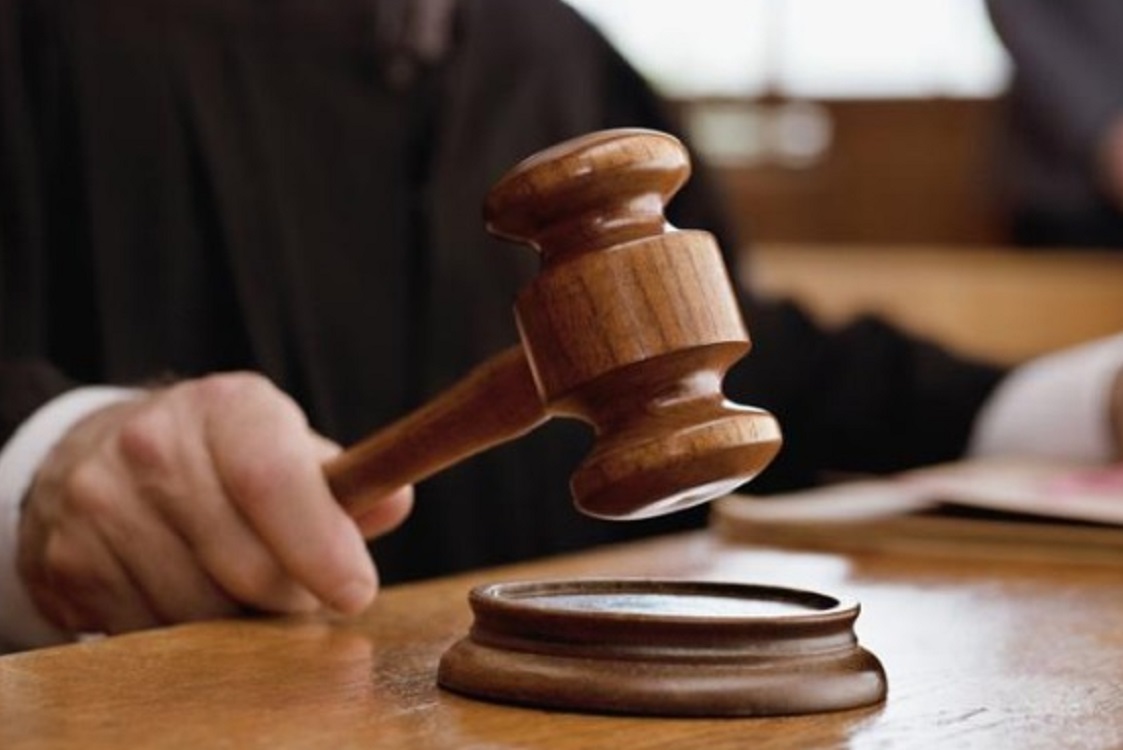 Abstract: The new Cuban constitution arouses interest in the juridical-political community due to some of its norms which show attention to the juridical concept of a right process. Detect the influences and the transposition, even if probably implicit and even unwanted, of the studies of the Harvardian jurisprudence, for the necessity to hold together the rights of the majority politically, summarized in the written laws, of which the strong minorities took possession, and minority rights, which have not produced laws, but are now the majority of the population. A proportional reversal of the democratic anomaly is channeled into a need for justice, if not substantial, at least juridical-methodological. The impossibility of guaranteeing human justice cannot be separated from guaranteeing the best possible means for the juridical decision.
Keywords: Right process vs fair process, jurisprudence, law, rights, juridical decision.
Tra le pieghe della sociologia giuridica in Italia.
La presenza assente di Giuseppina Nirchio
di Alberto Scerbo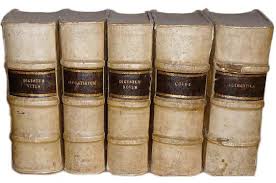 Abstract: In this work there are the different directions followed by legal sociology in the development phases following its birth: the more theoretical ones referring to the analysis of the process of formation and application of law and those relating to the behaviours of the active protagonists of legal dynamics, as well as those referring to the effects that affect the passive subjects of the life of law. Giuseppina Nirchio's proposal exalts, in a critical version, the limits of positivist constructions and at the same time highlights the shortcomings that both followers of neokantism and those of neo-idealist extraction are facing. From this point of view his thought does not differ substantially from the observations of Renato Treves, who, in outlining the panorama of Italian social thought, highlights a trend, all positivist, aimed at elaborating a historicist and spiritualist social philosophy on the one hand and an idealist one on the other, which is directed towards the configuration of a metaphysics of society.
Keywords: Sociology of law, justice, Treves, Nirchio.
Numero 1/2019
Editoriale di Bruno Maria Bilotta
Vincenzo Tomeo: un'eredità di Bruno Maria Bilotta
Abstract: Thirty years after the death of Vincenzo Tomeo, he proposes a scientific memory of the development of his thought together with some personal memories. His legacy, which is almost entirely focused on an innovative and unique proposal of social conflict, is more a legacy of the highest scientific and human value.
Keywords: Tomeo, I remember, Conflict, Judge, Interpret
Antropologia giuridica e diritti umani. Dichiarazioni di principi e realtà interculturali di Felice Maria Barlassina
Abstract : The anthropological of law approach to Human rights declarations in Islam and in African human right shows a particularity culture origin and specificity of human right consideration. The analysis is an accurately investigation in the African and Islam traditional law. The Human Right perspective is strictly bound to original and traditional culture. The concepts of identity and alterity are the most important references to right implementation in the human right system.
Keywords: Anthropology of law, Human rights, Islam, African Law, human rights declarations, Identity, alterity.
Legal Decision vs. Security State di Francesco Petrillo
Abstract: Legal positivism of modernity, built on the will of the legislature, is today an interesting issue, considering its differences with logical legal positivism, because it is based on a political decision. Being constructed on a willed decision, it is intertwined with the need for constant recourse to the courts of justice to settle pre- or post- legal questions, regarding radical anthropological or existential problems of one individual or of the whole society. The studies on legal decision-making help us also to better understand recent security legislation, in some countries – including European countries – against terrorism, without any opposition from national and supranational political and legal systems.
Keywords: Law – Courts of Justice – Costitutitional Charters – Legal decision-making – Security Stat
Mounier: persona e comunicazione di Gennaro Cicchese
Abstarct: Questo saggio affronta il rapporto tra persona e comunicazione in E. Mounier. La persona è un essere relazionale, segnato da una capacità di apertura infinita al mondo e agli altri. Ciò accade attraverso un processo di personalizzazione: prendere le distanze dall'isolamento dell'individuo per mettersi in gioco nella relazione e trascendersi nel dono di sé. Per attuare ciò bisogna passare dalla vita anonima e indifferente a quella personale e solidale attuando una rivoluzione personalista e comunitaria: si tratta di un vero rinascimento, perché la dimensione personale è anche e costitutivamente interpersonale. La comunicazione costituisce un fatto primario, segnato da un movimento che Mounier riassume in cinque parole: uscire da sé, comprendere, assumere, dare e essere fedele, in uno spirito di libertà e gratuità che è la quintessenza dell'essere personale, e si compie nell'amore. Uno scacco alla comunione è sempre possibile perché l'esistenza umana è segnata da opacità, perché il dialogo rischia il malinteso e l'essere che noi siamo non è sempre amore da mattina a sera. Tuttavia il valore antropologico e ontologico della comunicazione è riaffermato insieme a quello dell'unità dell'umanità nel suo percorso storico.
Keywords: Persona, Comunicazione, Dialogo, Comunione, Rinascimento, Mounier.
Definire il ruolo dello scienziato sociale di Enrico Damiani di Vergada Franzetti
Abstract: This work deals with the role of the social scientist in the production process of knowledge that can be called scientific, considered in the light of the responsibility that the researcher takes in critical terms towards the reality being analyzed and self-criticism against the activity carried out, in order to avoid the risks associated with easy exploitations or suspected inactivity.
Keywords: role – social scientist – sociology of law – scientific knowledge
Violence de l'état en Afrique di Jean-Claude Angoula
Abstract: This article aims to return to the lively and fascinating debate of two decades ago between two authors, Achille Mbembe and Patrick Chabal, on the definition of the concept of violence in political terms. Achille Mbembe supports the thesis of the causal relationship between three phenomena, namely the exercise of power and coercion, the production of violence and the dynamics of accumulation. However, according to him, it is necessary to pose the problem from the African "symbolic sites", and not "pseudo-scientific discourses which, in the field of political and economic analysis, claim to summarize Africa of a single word: crisis " .
Keywords: politics, political violence, sociology, crisis
La sociologia del derecho y la investigacion social di Claudia Roxana Dorado
Abstract: En este artículo se reflexiona sobre la formación, constitución y consolidación de la enseñanza de la Sociología Jurídica en el ámbito de la Cátedra de Sociología en la Facultad de Derecho, de la Universidad Nacional de Córdoba (UNC), República Argentina. La catedra de Sociología en la Facultad de Derecho de la UNC fue creada en 1907, pasando por la misma distintos profesores, con distintas posiciones teóricas y prácticas, cada uno de ellos incorporan su impronta y fueron constituyendo un campo de formación así como una forma de investigación jurídica o sociológico jurídica. En los inicios la Cátedra se denominó "Sociología" y pasó a denominarse "Sociología Jurídica" con la Reforma del Plan de Estudios del año 2000. En este contexto resulta interesante reflexionar sobre las figuras, obras, temas y corrientes intelectuales preponderantes a mas de 100 años de creación de la Cátedra de Sociología en la Facultad de Derecho de la Universidad Nacional de Córdoba.
Keywords: Cátedra de Sociología Jurídica-UNC- corrientes intelectuales-investigación social